Yelton Construction Works With the Most Trusted Brands in the Marine Construction Industry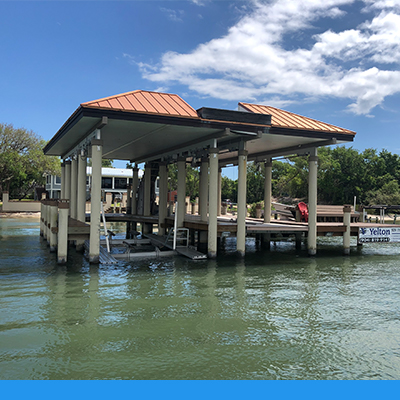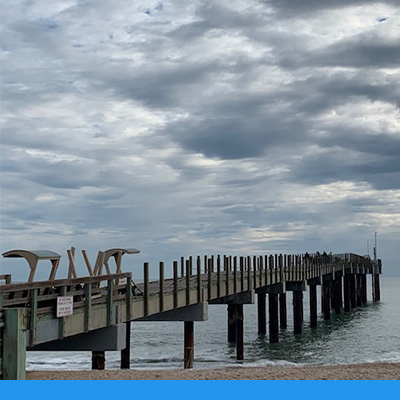 With more than three decades of experience serving northeast Florida, you can feel reassured that Yelton Construction works with only the best brands and manufacturers in the marine construction industry. Whether a project involves decks, docks, boat lifts, boathouses, bridges or foundational products, all goods and services we use are sourced from trusted brands that provide impeccable quality every time.
Below you'll find a list of brands and manufacturers we partner with for both residential and commercial marine construction projects. Take a look at what's available and contact us in St. Augustine to learn how we can get your marine project started using these recommended products.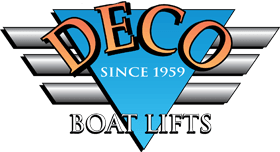 DECO Boat Lifts is one of the world's leading manufactures of high-performance boat lift systems. They offer three standard lines: the entry-level Maxi, signature DECO and top-of-the-line Concept CRS. This allows them to offer products for a wide variety of boater needs.
These guys have been around since 1959, so they're one of the most established boat lift manufacturers in the industry. They stand out with a proprietary hoist gearbox system that is unsurpassed for safety and is also whisper quiet. Their patented Cable Retention System (CRS) holds the cables in place even when tension is lost, preventing bird nests and cable overlaps, which results in a perfect wrap that increases cable life.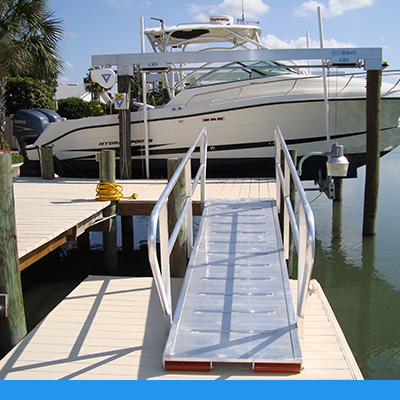 Builders Stainless is distributor of stainless steel fastener and materials for marine, coastal, and outdoor construction. As a neighbor of ours in St. Augustine, they share our love of the seaside lifestyle. Yelton Construction is proud to be a partner with Builders Stainless and enjoys helping clients get better results with their extensive inventory of marine construction products.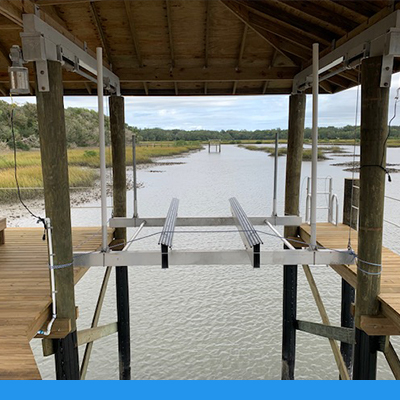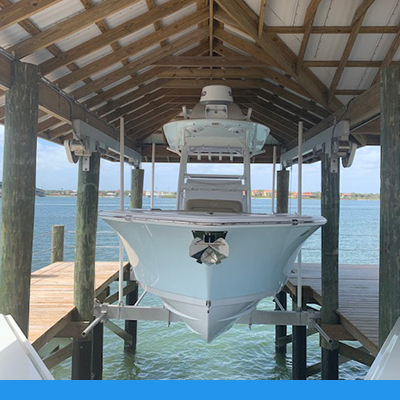 TEC Boat Lift Controls offers a great selection of boat lift remotes with features such as simplified wiring, free marine-grade aluminum mounting brackets, keylock security switch, and dock light controls, all with a two-year factory warranty. Sleep at night knowing your lift is secure from unwanted interference or accidental operation.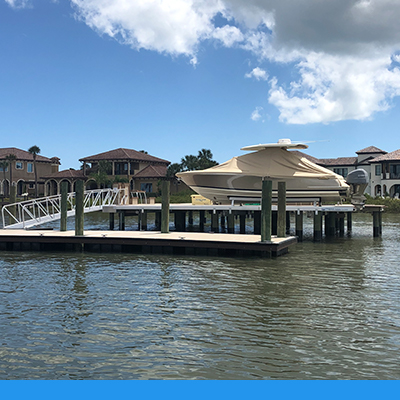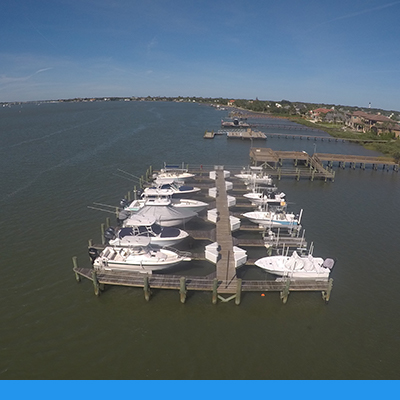 Spend more time on the water with EZ DOCK floating docks. These durable and eco-friendly docks are made to withstand harsh weather and are designed to withstand the elements so they don't chip, warp, or peel. With super low-maintenance requirements, these docks are perfect for boaters and businesses alike — commercial-grade quality suitable for a boat tour, a kayak launch, or a family swimming dock.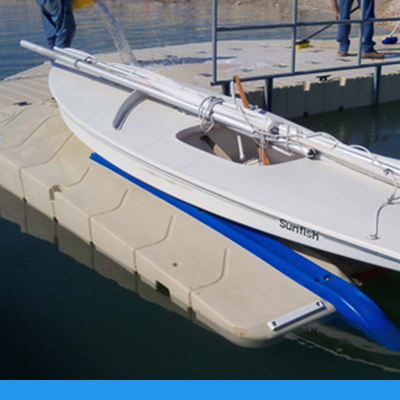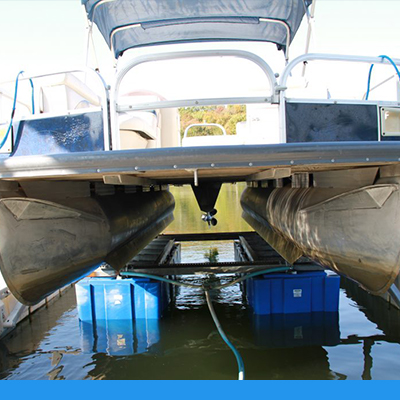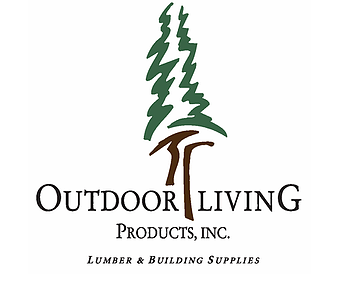 Located in Orlando and established in 1994, Outdoor Living Products provides high-quality pressure-treated lumber, piling, poles, posts and timber for our marine construction and dock building projects. Whether you need a bridge, an observation deck, or a different seaside structure, Outdoor Living Products has an eco-friendly product solution that surpasses all sustainability standards.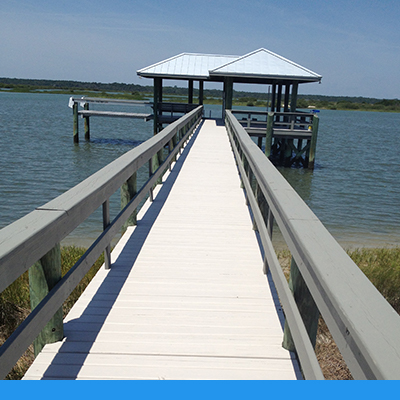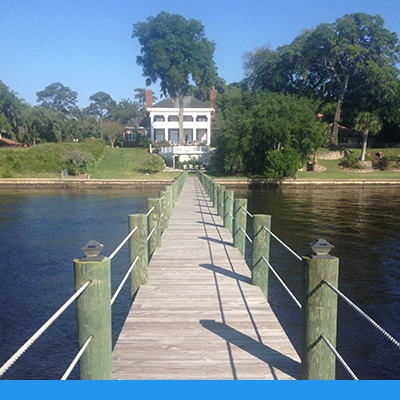 Decks & Docks Lumber Company

Decks & Docks Lumber Company is one of the best suppliers of marine construction products in the Southeast US. Yelton Construction uses their large inventory of high-quality lumber, composite materials, piling, sheet piling, hardware, and accessories in many of our marine construction projects.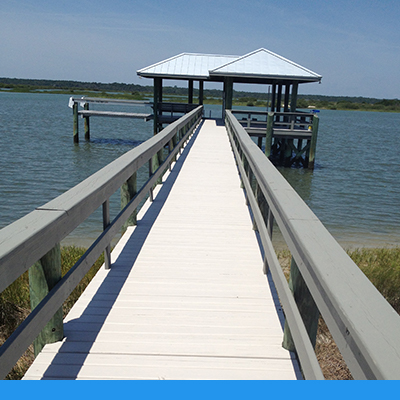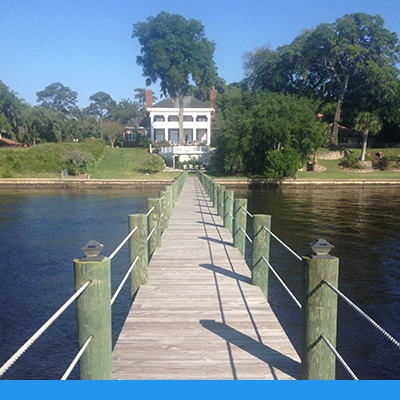 Southern Pine Lumber is Florida's largest supplier of pressure-treated lumber, timber and piling materials. Yelton uses their products for projects such as deck construction, seawalls, retention ponds, boardwalks, and water control structures.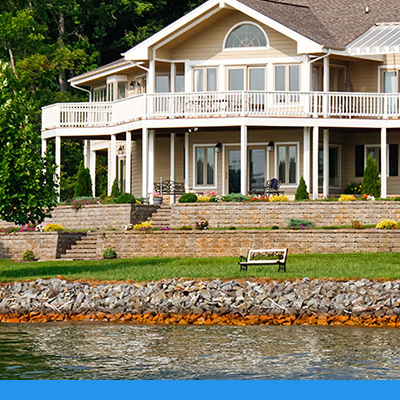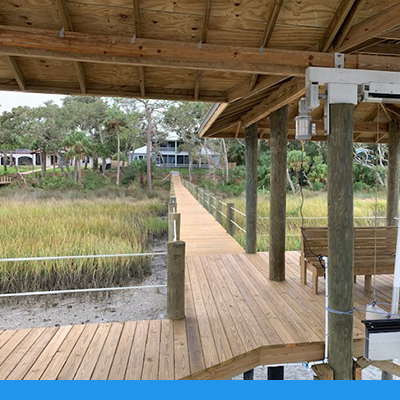 GEM Remotes has offered The Original Boatlift Remote Control since 1985. They're the most powerful controllers in the boat lift market, capable of controlling one, two, or four motorized lifts. GEM Remotes are FCC and ETL listed, they float, and they are water-resistant since they're specifically designed for boat or personal watercraft lifts.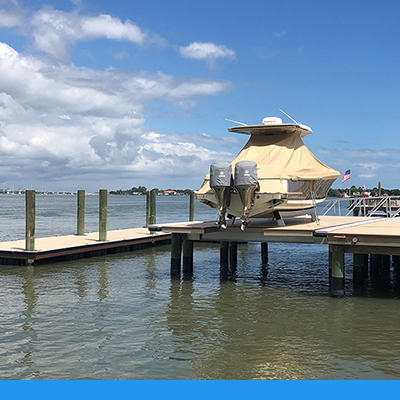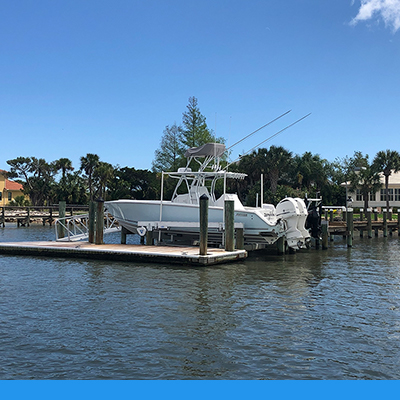 JETDOCK offers drive-on dry docking for watercraft up to 50 feet in length. You can enjoy your boat more often with less hassle with the amazing "start and go" convenience of their drive-on dock. You also get peace of mind knowing you have complete dry docking protection that will keep your marine equipment safe and sound. Call Yelton Construction to have your custom JETDOCK built!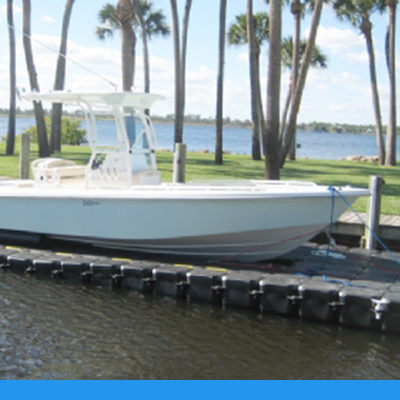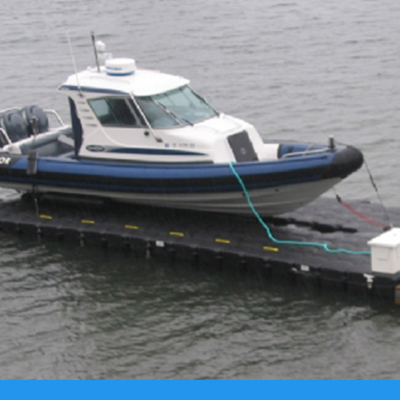 IMM Quality Boat Lifts is another industry leader with over 30 years of experience serving Fort Myers, St. Augustine, and the greater part of northeastern Florida. This trusted brand offers a wide variety of boat lifts for all size watercraft, from jet-skis to large yachts. They offer excellent construction and features backed by one of the best warranties in the business. Whether it's a personal watercraft storage unit or a customized elevator lift, they're one of the partners Yelton Construction depends on most.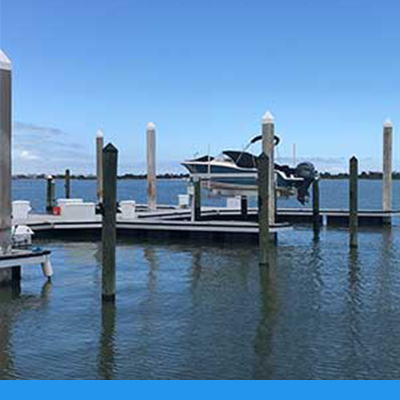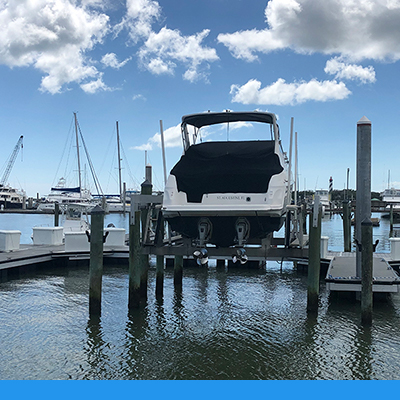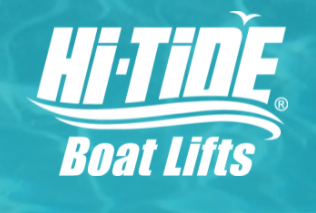 Hi-Tide boat lifts are another industry leader that's been in business since 1979. They offer an excellent selection of yacht lifts, gear drive lifts, aluminum elevator lifts, and jet ski lifts. All their products are made from the longest-lasting metal for marine environments, and all boat lifts offer customizable sizes and options.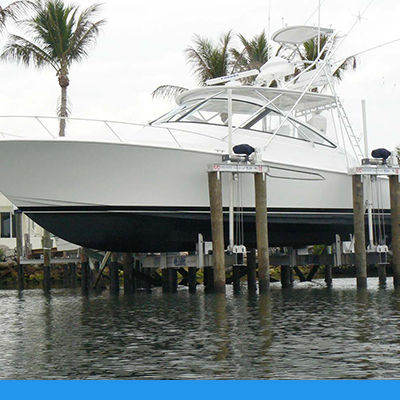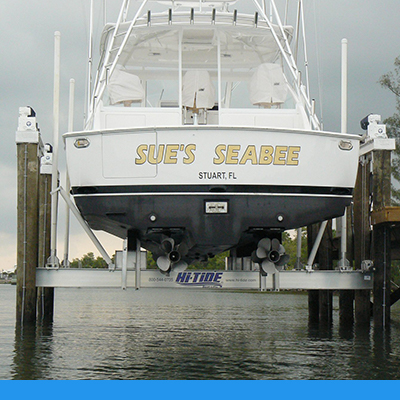 International Dock Products

If you have a boat, International Dock Products has whatever accessory dock products you need to keep it the best condition possible. Yelton Construction will finish off your dock project with their high-quality ladders, power pedestals, FlexMaster protective cushioning, piling caps, and more. For dock accessories to suit a wide variety of project needs, International Dock Products is the team our marine contractors recommend.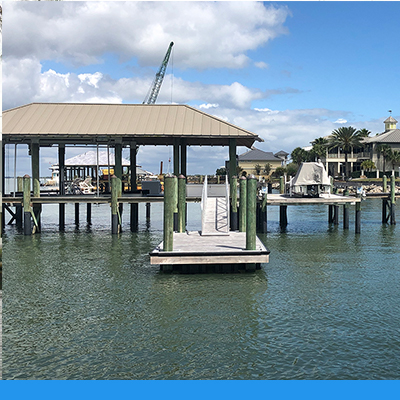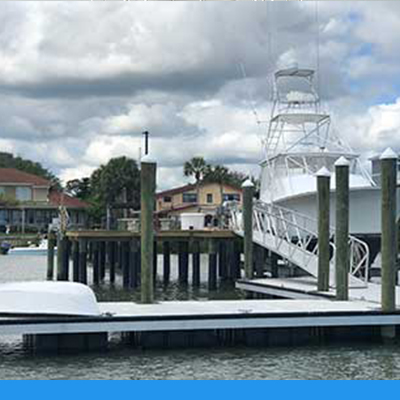 BH-USA is another long-time player in the boat lift industry. With more than 40 years of experience, they offer one of the nation's largest selections of dock and pier equipment. From overhead lifts to dock and deck stain, BH-USA is a fellow family-operated business with excellent customer service, and we're pleased to work with them here at Yelton Construction.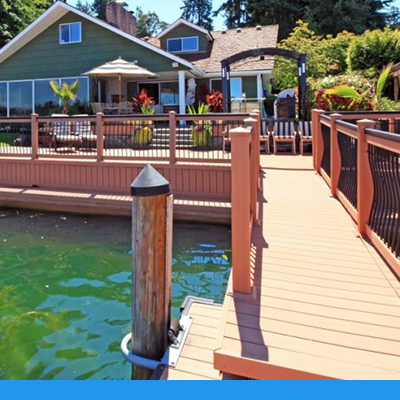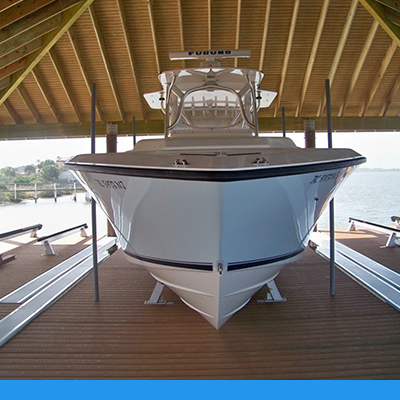 With 25 years of experience designing family homes, McConnell Custom Design is yet another trusted partner of Yelton Construction. is another neighbor in our seaside town. As a house design and outfitting specialist, their team possesses excellent knowledge of industry best practices as well as a strong connection to our shared community of St. Augustine. If you're building a waterfront property, with work the McConnell Custom Design crew to integrate residential marine construction into your project.