Commercial Marine Construction Services In St. Augustine
Yelton's Marine Contractors Offer Commercial Building Services Including Boat Lifts, Floating Docks, Vinyl Sheet Piling, & Many Others!
Enhance Your St. Augustine Business With Our Marine Construction Expertise
In 1986, Yelton Construction was founded on the belief no idea is too big or small for us to build. When it comes to your commercial area, whether it is your restaurant or boat club, you should not feel limited by the options out there that keep your dreams from coming true. At Yelton Construction we specialize in building the best of the best for commercial marine construction with only the best materials. We want to help guarantee your success with our thirty years' worth of knowledge and dedication. Trust us with your commercial construction needs and learn more about what commercial services we offer in St. Augustine, Florida, and the surrounding areas, today.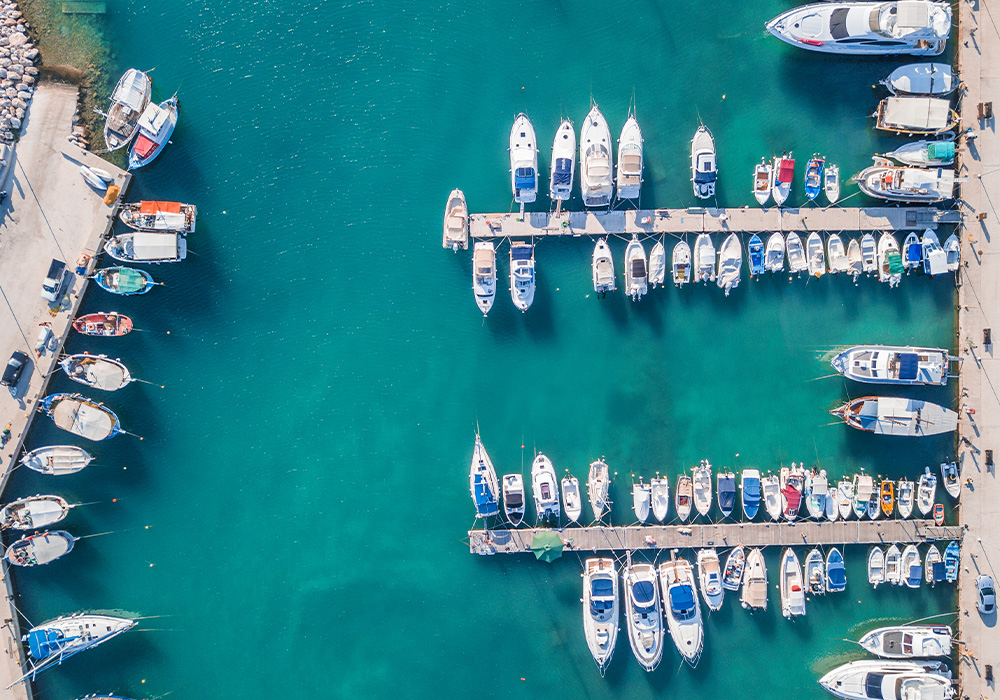 Keep the family together by building a custom marina that would allow everyone to keep their boats in the same place. Have a spot where it is easy to coordinate family outings and meet-ups. Don't trouble yourself with walking all over the marina carrying gear. Want everything in one place? Contact Yelton Construction for your multi-family custom marina today.
The fun comes easily for the whole neighborhood with a multi-family floating dock built by Yelton Construction. Families won't need to walk away when the dock is too crowded for the day if there is enough space for everyone. Build a large floating dock for your commercial marine area so everyone can have a spot. Contact Yelton Construction so you don't have to put a small cap on the capacity for your business dock.
Need a view for your business every customer will want to see? Contact Yelton Construction to work through what it would take to add an observation deck to your commercial area today. Increase the value of your restaurant with unbeatable views. Add to the number of people allowed in the space so everyone can enjoy your space. We will make sure it is up to code, looks great with the space, and has an unforgettable view. Look to the future with a new observation deck by Yelton Construction in St. Augustine today.
Help customers and clients lift their boats in and out of the water easily with a boat lift installation by Yelton Construction. We design, build, and install a lift for your business to help operations run smoothly. Don't fuss with a lift that doesn't work and look bad in front of customers. We have thirty years of experience to help make your marine needs easy.
(WOOD, VINYL, COMPOSITE OR STEEL CONSTRUCTION)
Protect your business and the surrounding area from harsh conditions and rough seas with bulkheads, seawalls, and retention ponds from Yelton Construction. We help you fight off storm debris and ruthless waves from damaging your commercial service area. If you're not sure what your business may need to help stay safe in the event of a storm, call us today. We can offer advice, a quote, and help you through every step of the building process. Take action in protecting your business now so you don't need to worry later.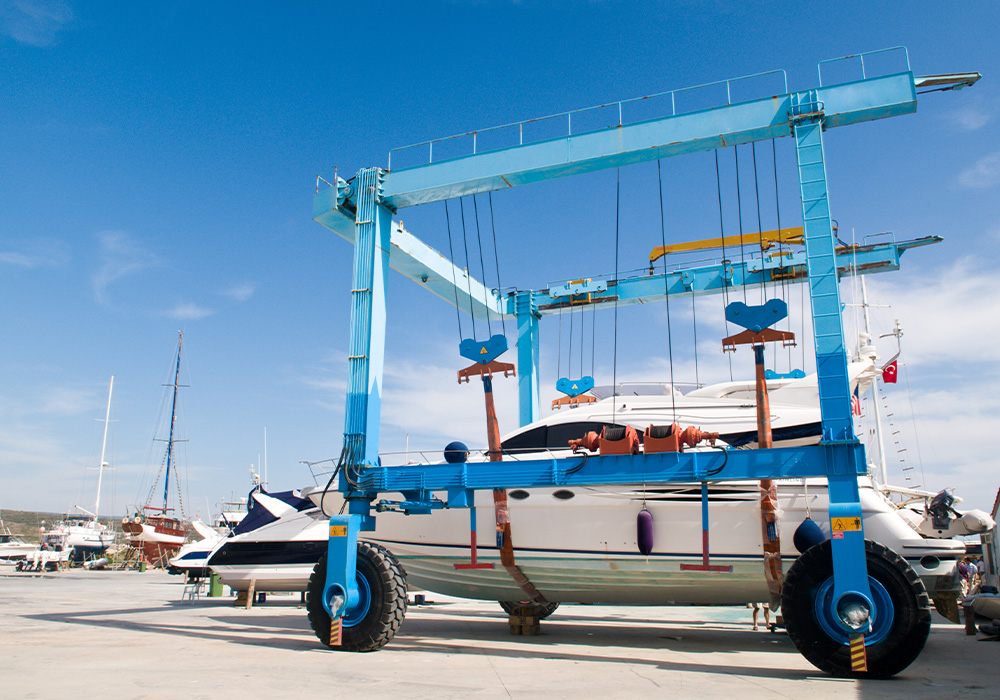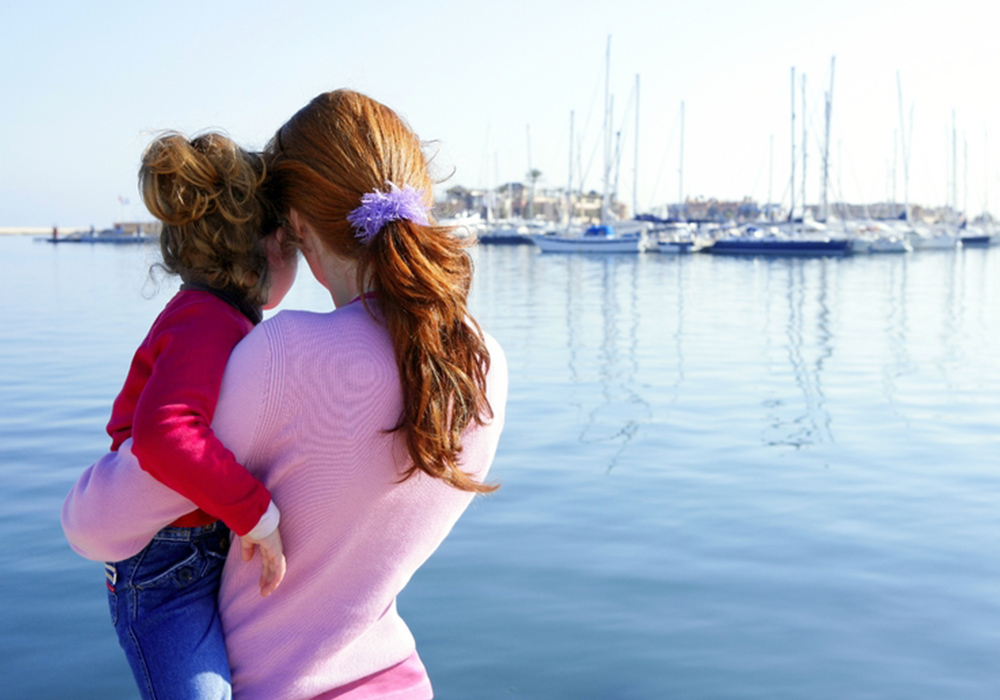 Let your clients and customers enjoy a walk to the beach from your business with a custom boardwalk and dune walkover by Yelton Construction. Make sure your employees are safe walking to and from work free of obstacles and obstructions. Keep your commercial area accessible for all with a boardwalk for a smoother path. Contact Yelton Construction about installing a dune walkover or boardwalk for your commercial marine area today.
Keep business running smoothly with pile driving help from Yelton Construction. We know what we're doing so you can stay focused on your business. We make sure anything you need is quick, easy, and done right the first time. Founded by long-time locals of Northeast Florida, we know how to handle sand and soil to get the job done. Let Yelton Construction assist with your pile driving needs now.
Need to build a foundation for your commercial area? Yelton Construction knows what you need in terms of permits and builds in Northeast Florida. We help you build from the ground up. Call us today for a better idea of what you'll need for your commercial marine construction project and we help sort out the rest. Don't trouble yourself with wondering what to do when Yelton Construction is here to help.
Not sure which piling material is more resistant to eroding sand and surfaces? Want something strong but not sure which material would be best for your commercial area? We have thirty years of experience built up to answer your questions quickly and keep your marine construction project simple. Ask about what kind of piling may be best fitted for your commercial needs at Yelton Construction today.
Let your clients and customers enjoy a walk around your commercial marine business area with a bridge. Guarantee beautiful views of the water without having to walk through it. Let us design a bridge that doesn't draw attention away from your business while still standing out. As you build bridges with them to develop a business relationship, you can trust you are also building a relationship with Yelton Construction you can count on. Let us be your trusted source in commercial marine construction services starting today. We are happy to help.
Don't sweat the big stuff with Yelton Construction. We help with your heavy-duty needs, like barge and crane operations, so you can focus on running your business. When you hire Yelton you can trust we know what we're doing and want to help your business operate as smoothly as possible while undergoing construction. Call Yelton Construction in St. Augustine today.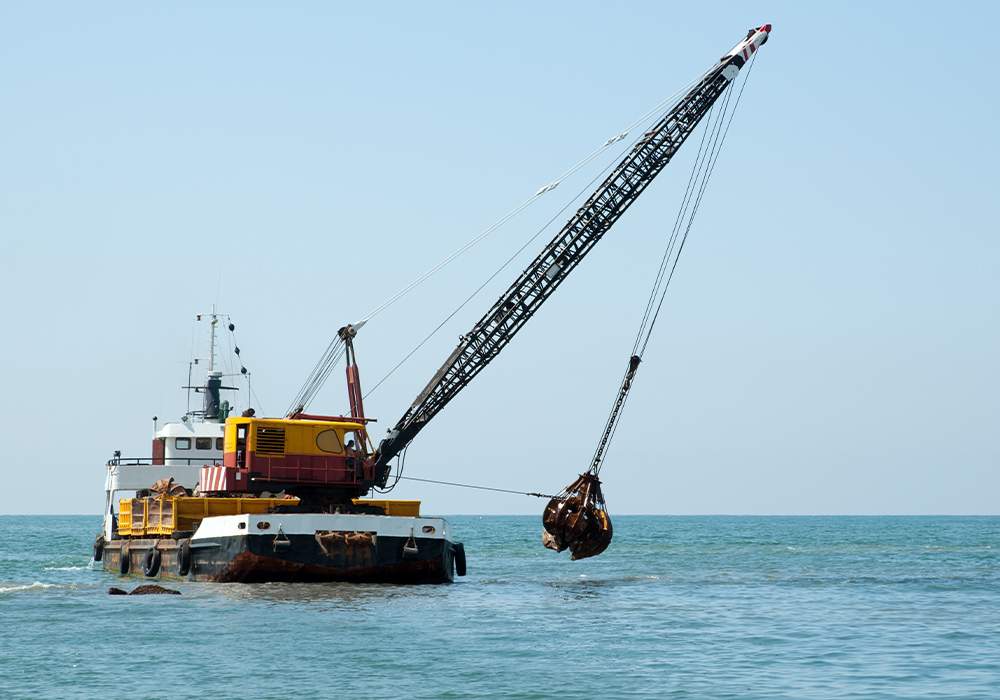 St. Augustine's Top-Rated Marine Construction Company
Yelton Construction in St. Augustine is a top-rated marine construction company with skills and knowledge you cannot find anywhere else in Northeast Florida. We have your commercial construction projects covered, no matter how big or small the idea. Make your dreams a reality today with Yelton Construction.