Residential Marine Construction Services In St. Augustine
Yelton's Marine Contractors Offer Residential Construction Services Including Boat Lifts, Boardwalks, Custom-Built Docks, & Many Others!
Ready To Build Your Dream Boat House In St. Augustine?
Let Us Do It For You.
Yelton Construction was founded on the belief our team could and should use their knowledge of the Northeast Florida coast to build the best in marine construction, no matter how simple or complex, for each customer to enjoy. We provide only the very best services, materials, products, and advice in residential marine construction so you know you are taken care of when you work with Yelton Construction. Learn more about the residential services we offer in St. Augustine, Florida, and the surrounding area today.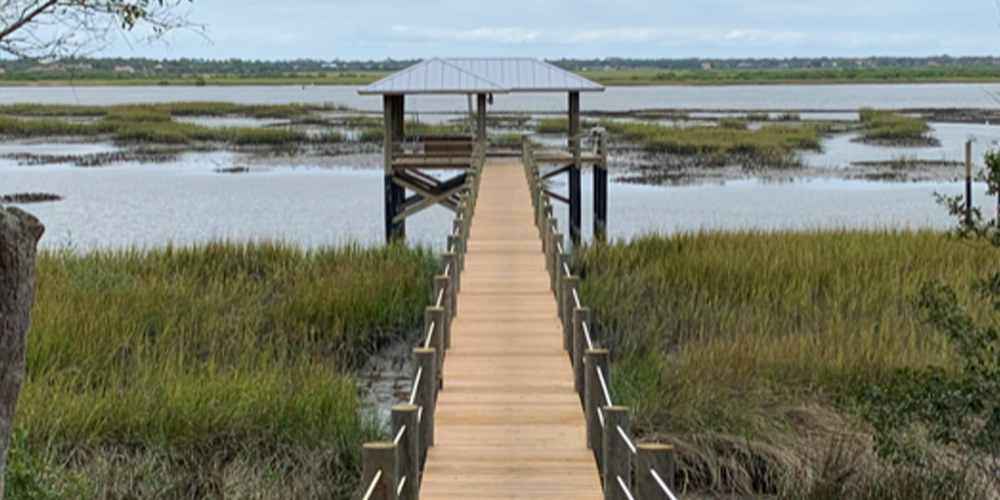 When you decide to build a dock with Yelton Construction, you're not just building a dock. You build a foundation for new memories you and loved ones can enjoy for years to come. Visualize summer days on the water with your family at your convenience or have a quiet morning fishing on your own just a few yards from your home. Family and enjoying the Florida coast is something we specialize in. We guarantee only the best materials and techniques go into the building of your dock.
There is so much to explore when you live in Northeast Florida, that taking up roots may feel like you're settling down too soon. Take an adventure with Yelton Construction by letting us build you a single-family boathouse. We work with you to anticipate any and all needs you may have while living on the water and can help with any permits for construction requirements. At Yelton Construction we take "living on the water" seriously.
Want something new with a neighborhood built just for you? Ready to live with your closest friends and still have space to call your own? Take the leap today with Yelton Construction. We build shared single-family boat homes and docks so you can live life on the water with the people you love most. Our builds are constructed with only the best materials so you know you and your family will be safe living on the water.
A floating dock can be a great investment for everyone to enjoy. Whether it's to swim with your family, throw a barbeque, or sit out on your own for some quiet, Yelton Construction has you covered. If you're not sure what materials to build your floating dock from, we have a team of experts ready to offer their advice and services. Call today for a free, custom quote to get started on your floating dock today.
Lift your boat in and out of the water easily and at your convenience with one of Yelton Construction's boat lifts. We design and build the lift for you to best meet your needs, and even install it for you. Our team at Yelton Construction loves Northeast Florida and life on the water. We understand the need to get out on your boat and live life to the fullest. Consider a boat lift from Yelton Construction for your residential home today.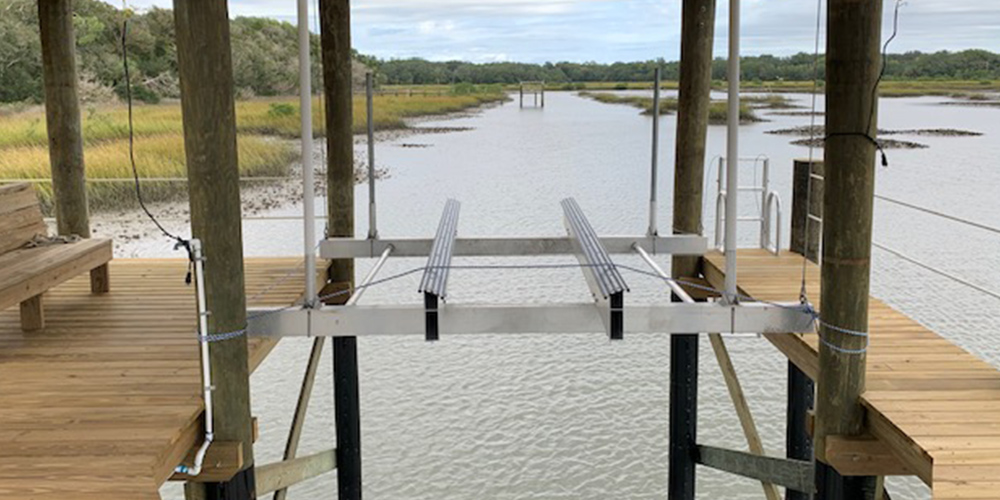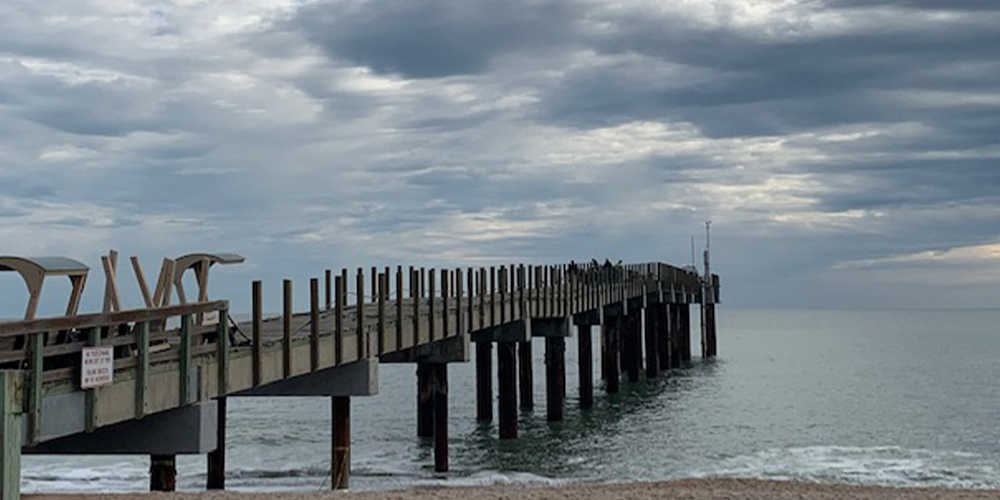 (WOOD, VINYL, COMPOSITE OR STEEL CONSTRUCTION)
Keep what's important safe from storms. We can build in safeties such as bulkheads, seawalls, and retention ponds to battle rain and other extreme weather conditions to keep your residential property protected. Yelton Construction brings over thirty years of experience to every project and we know a thing or two about storms. We can offer advice on which material may be best to use and what other precautions you can take now to avoid worrying later.
Don't feel like you have to walk through reeds and weeds to get down to the water. Yelton Construction can build a boardwalk for easy access to your favorite spot. Have a loved one who has a hard time making it through the sand to enjoy the water? A dune walkover by Yelton Construction can build a better way. Try out your sea legs with one of our boardwalks or dune walkovers today.
At Yelton Construction, we have pile driving rigs ready to go in the event you need to build a foundation fast. With thirty years of experience of marine construction in Northeast Florida, we know how to handle sand and surrounding soils in the area without any extra time or frustration tacked on. Let Yelton Construction help with your pile driving needs now.
Need to build a foundation for your residential property? Yelton Construction can handle the permit process and find the best method to help you build from the ground up. Want a better idea of what your project needs? Our team of experts can offer advice and even prepare a custom proposal to get an idea of what it's going to take. Get in touch with us today.
Need a piling material that is strong and resistant to coercion? Not sure what kind to go with? Our team of experienced builders with Yelton Construction has thirty years of knowledge under their belts to help advise you on what would be best for your marine residence and how to maintain it for years to come. Ask away today!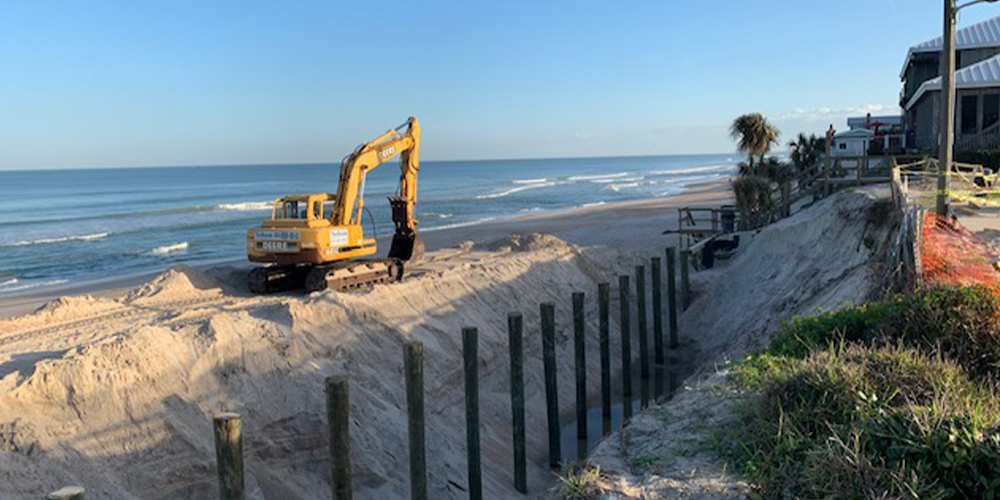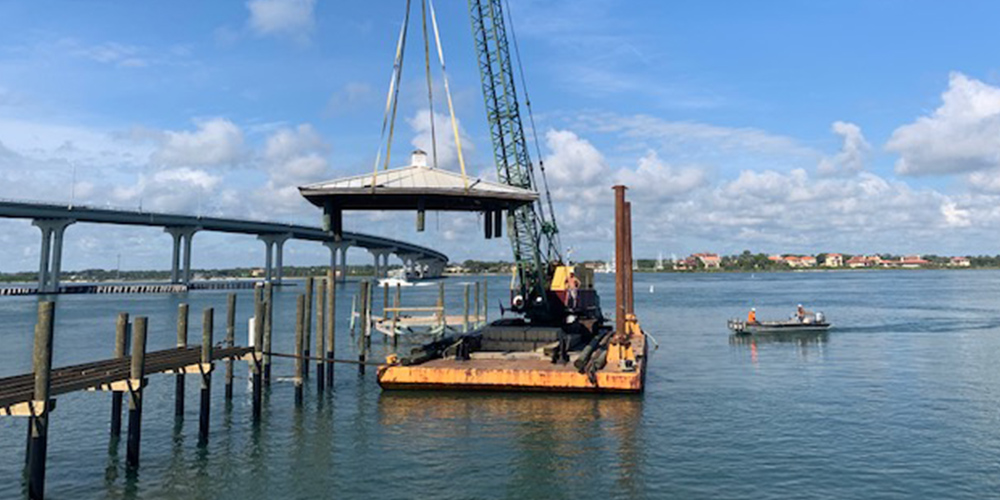 You build more than bridges when you sign on with Yelton Construction. Trust us to build a secure and beautiful bridge for your property and build up a business relationship you can count on time and time again along the way for future projects and ideas. At Yelton Construction, we're family-owned and operated. Join the Yelton family today.
Why try to handle heavy-duty parts of a project on your own when we've dedicated thirty years of service to make it easy? Don't take any unnecessary risks or build up frustration from trying too hard for too long. Yelton Construction can save you time, money, and effort by dealing with the big stuff like barge and crane operations for you. We're here to help so you don't have to do this alone.
Make Your Dream Marina A Reality
If you have a residential marine construction project that needs building, no idea is too big or small for Yelton Construction in St. Augustine, Florida. We're family-owned, operated, and ready to help. Contact us today for a free quote and get started on building your dreams for your home today.