Boat Houses and Dock Shelters
The boat houses and dock shelters Yelton Construction builds are designed to enhance your dock or marina while providing shelter for both people and watercraft.  Some constructions are covered areas of the dock like this: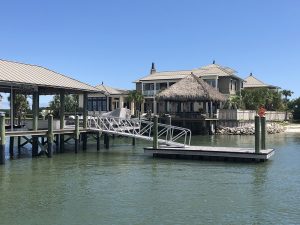 Other shelters provide coverage for the dock and boat lift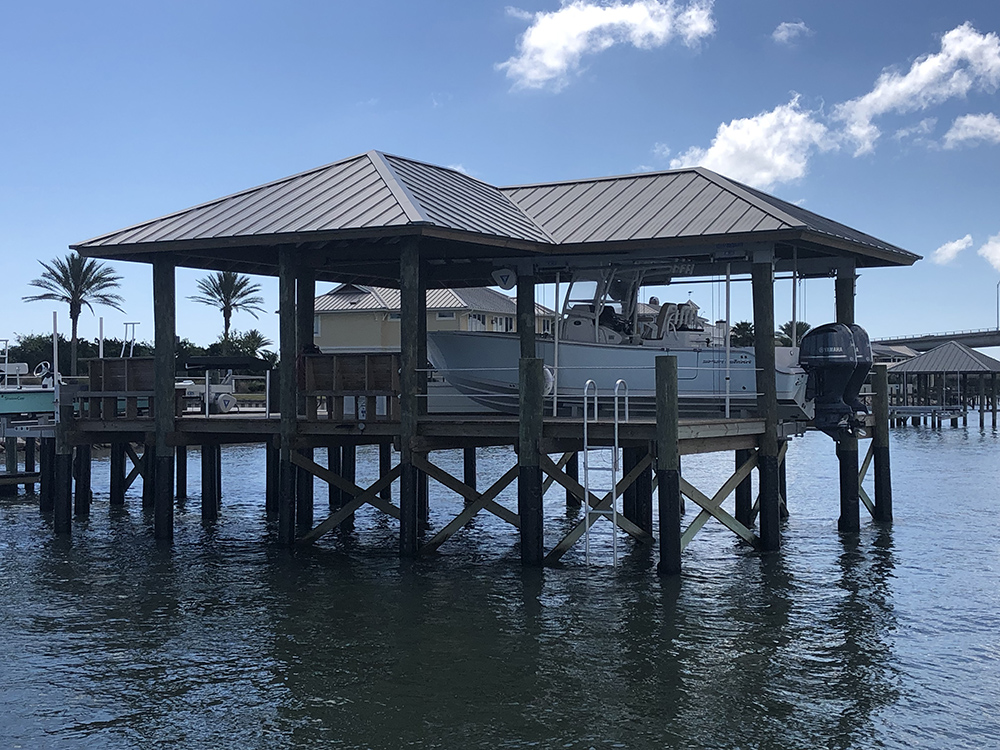 Either way, these structures do a lot to enhance the beauty of your dock and provide protection from heavy rains or searing sunlight. 
Boat House and Shelter Options 
There are really no limits to what you can do with a dock-side house or shelter. We can design anything from a fully enclosed room to an open, pagoda-style shelter. You can add benches, storage, tables – you name it. Store anything from fishing tackles to boating gear. 
As a protective shelter above a boat lift, a boathouse will provide protection for your boat from storms and UV rays. It's the perfect complement to a boat lift if you want to have optimal storage for your boat or other watercraft. 
Time On the Water 
Residents of Northeast Florida know that time spent on the water is time well spent. We are lucky to live by oceans and waterways that provide so many recreational opportunities. 
Part of this can be time spent on the dock or shore. Some of the most enjoyable times for families is time jumping off the dock, firing up the barbeque, or relaxing quietly as the sunsets. 
Boat houses and shelters are another design that allows you to take advantage of your Florida waterfront property. Contact Yelton Construction today to get a free estimate on a boat house or shelter for your dock.